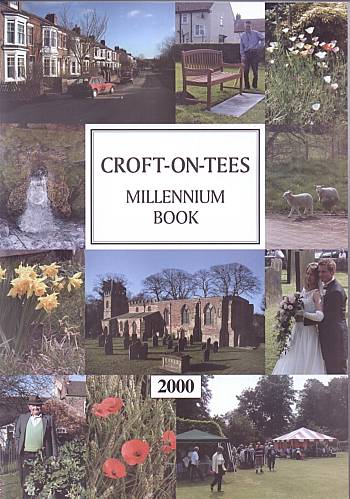 Croft on Tees, Millennium Book.

How should the village of Croft on Tees, Richmondshire mark the Millennium?

This book is the answer to that question, it is a recording of life in the Parish during the year 2000, captured in photographs taken by Mr Ian Calvert, Clerk to the Parish Council.

Details of events in the Parish, the lives of some of the elder residents, people's achievements, weather records and photographs of people and places were collected throughout the twelve months from January 1st, 2000.
---
Available for purchase by sending a cheque or postal order for £11.75
payable to

Croft on Tees Parish Council,
c/o Mr Ian Calvert
1 Banktop Terrace
Hurworth Place
Darlington
County Durham