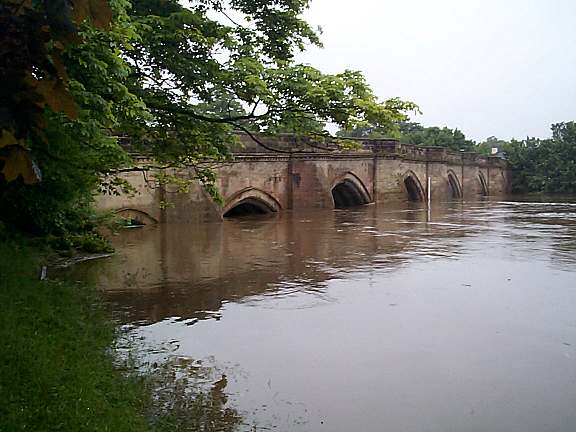 Usually, the smaller arches at the ends of the bridge are virtually dry.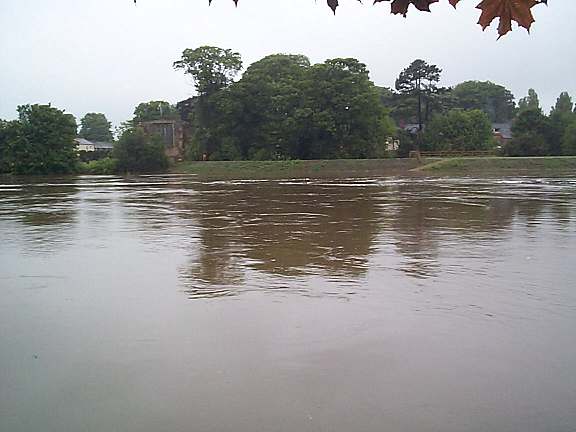 St Peters Church, Croft overlooks the river in flood. The height of the river banks was raised 5 ft during recent improvements.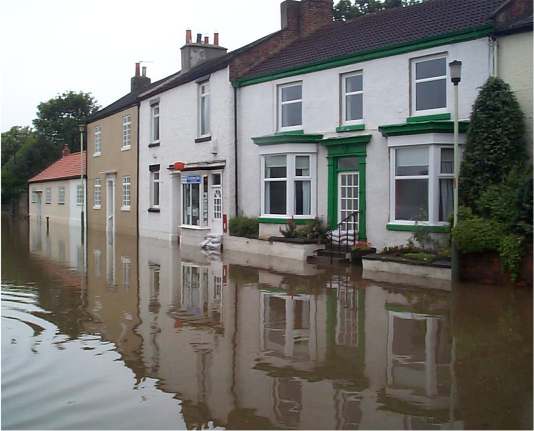 The old defences for shops and houses in Hurworth Place, pile the sandbags high and wait for the water to come in. The Comet pub escaped most of the water, but the cellars were flooded. Three feet of goal post sticking out of the water at Croft working mens club marked the position of the football pitches.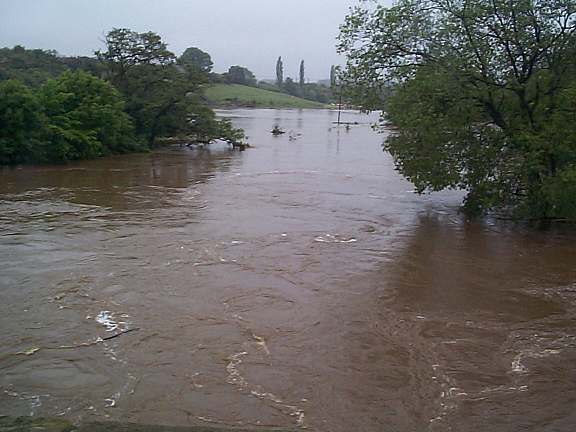 Looking downstream from Croft Bridge, the trees to the left, stand on an island in the middle of the river.